Hi....
It will take me weeks to finish writing about TTB Goes To Sabah trip (korang pon mesti dah bosan). It was fun, exciting and scary (for me). I nearly lost my wallet. As usual, gelabah tahap gaban la aku. Lucky enough, we found it in the van on the next morning.
Some additional pics (first day):
WARNING: WIERDOS AHEAD
Me in the middle, smiling like a toothpaste CF model
Hey guys, my hand can work like Flash.. I'm a superhero
We are awesome!!! (sentap)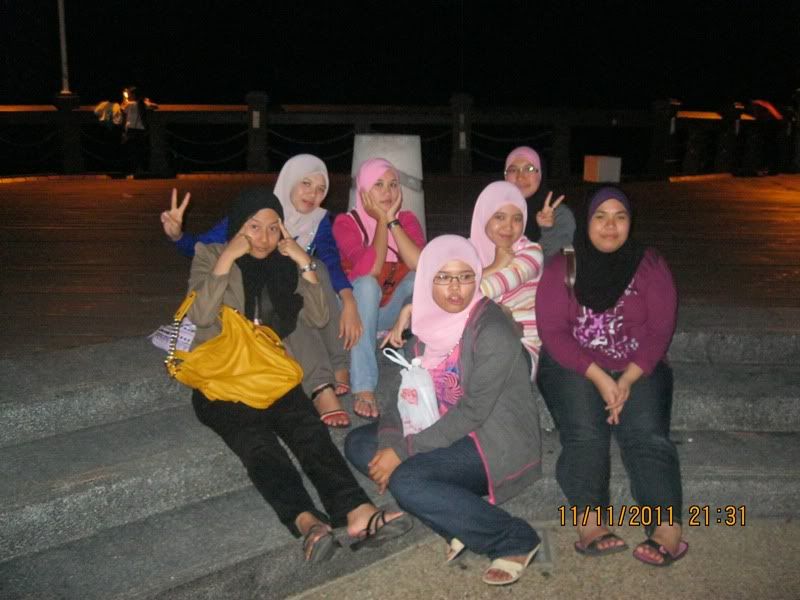 Imitating Apeng's small eyes...
On the second day, our cool tour guides, J and BonBon picked us at 9 am. The original plan is to visit Poring Hot spring and the to Kinabalu Park. On the way to Poring, we stopped at Ranau for shopping... again. The craft items were very much cheaper than in KK. 6 t-shirt for my family, 20 key-chain, multi-purpose mengkuang box and bag for my sister cost me less than RM 100. Cheap, rite? (no pictures were taken since we're too indulged in spending, big spender!)
Then, we headed to Poring. The road was better than I expected, a bit rocky but acceptable. I slept 70%. Another 30% spent on munching Kuih Cincin and fruits. I can't remember the fees for the hot spring and canopy walk since they are included in our travel package. It's saturday, kids were everywhere.
If you are planning to go to Sabah and try the Poring Canopywalk, it is highly recommended for you to start your gym training now. I sweat like a cow the whole process. J said the road we took to the canopy walk is Cap Ayam compared to climbing Mount Kinabalu. Perrggghh, he underestimate the power of TTB.
He's rite.. half of the way, we started shouting and nagged like ahjummas. We devided ourselves to 3 group. The first 2 group did well during the canopy walk but the last group was...errrr, a bit chicken hearted. Their scream was as loud as boiler alarm and I think J suffered excess earwax flow after the trip (he was the last one to walk).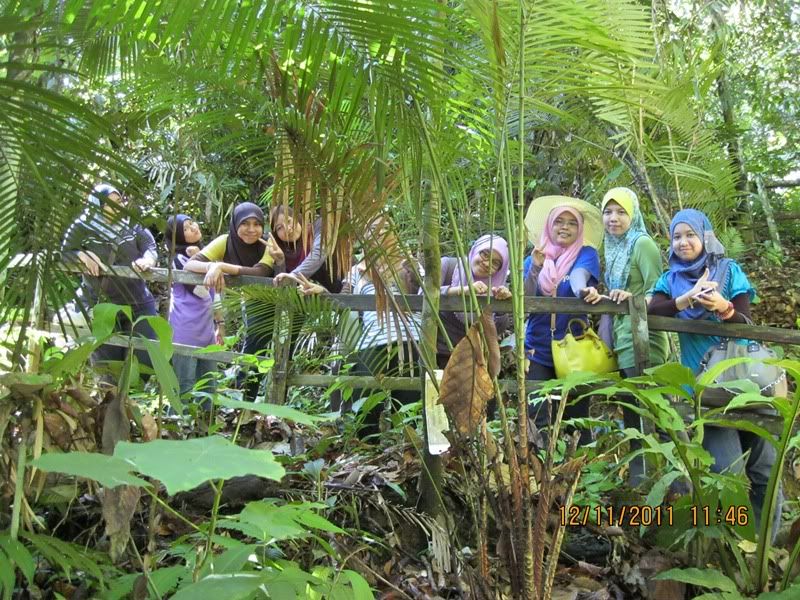 Climbing up the road of success...bueeek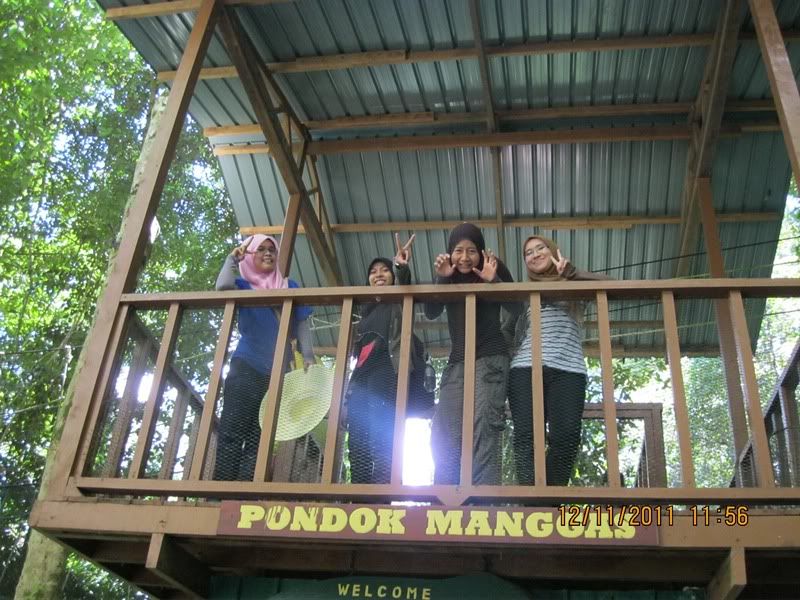 Me, again in the middle... acting like a tiger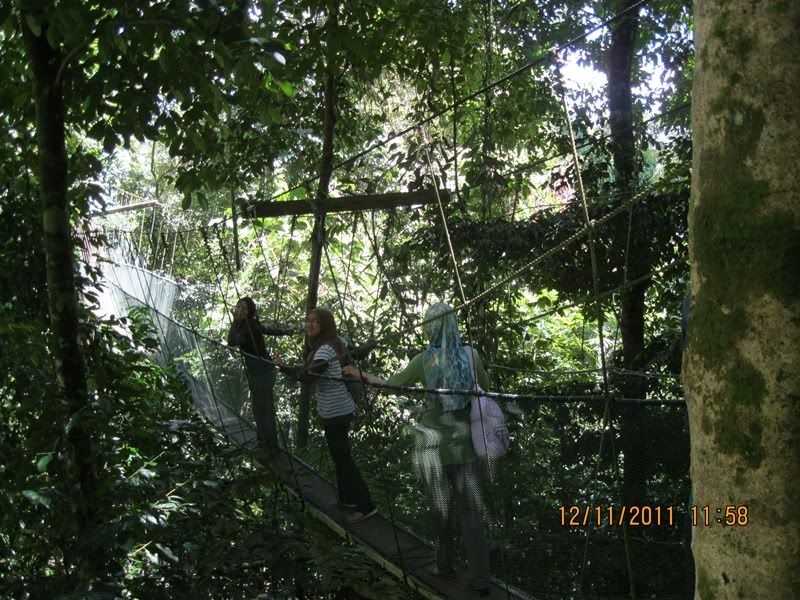 Flying kiss to the last group...
Hot spring in a hot day... Gila ke hape? We managed to get 3 private room for our first ever hot spring shower. Each room have 2 bath tub, enough for 4 people and cost Rm 15 each. Again, we are screaming like live chicken on hot pant. Hot spring is good to remove dead skin from your body. No scrub needed.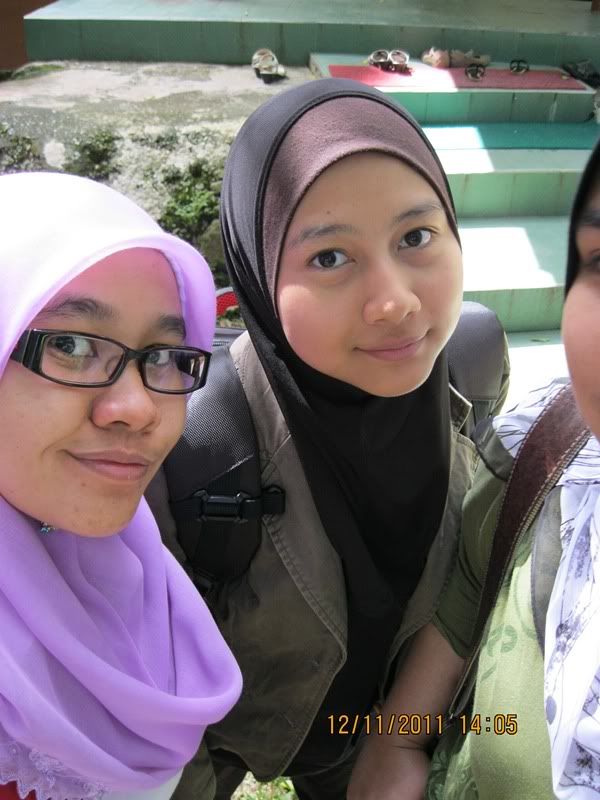 Blame us for bathing like a princess. We missed the chance to visit Kinabalu Park as it closed at 3 PM. We went back to the hotel after a short stop at Kundasang Market where my friends brought a local fruit called buah Tarap (i forgot it's name) that taste a bit like durian and jack fruit. Honestly, nothing worst than genetically modified fruits.
Kinabalu Park.....from outside.
After the long trip (6 hours in the car), me and JJong ended up on bed till Isya'. We were supposed to go to Suria KK but ended up at a stall. Thanks to my chipsmore wallet. The food was blehhhhh and the fried rice tasted bad. No luck, i guess.
On my next post, i'll write on our island trip. Terbaik OOO..
AdiosAmigos!